Sexual Barter in Times of Genocide
[ 12.10.2012, Zdraví a tělo ]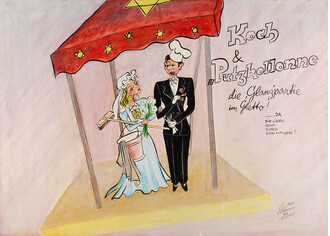 New York University's Prague Institute for Democracy, Economy, and Culture invites you to a guest lecture by Anna Hájková Awarded with the 2013 Catharine Stimpson Prize for Outstanding Feminist Scholarship Sexual Barter in Times of Genocide Negotiating the Sexual Economy of the Theresienstadt Ghetto.
The transit ghetto of Theresienstadt (Terezín), with its differing mixture of Jews from Central and Western Europe, produced a stratified, heterogeneous inmates' society. The economy of the ghetto included sexual barter: female sexual and social favors were deliberately traded for food, protection, and other resources. Based on extensive archival material, this lecture shows how analyzing bartered sexuality reveals the gendered character of power mechanisms and underlying structures of the prisoners' society.
Monday, October 15, 2012, 5 p.m. NYU Prague, Richtruv Dum – 1st. floor Male námesti 11, Prague 1.
The event will be held in English.
Please RSVP if you are planning to attend: pidec.nyu@gmail.com